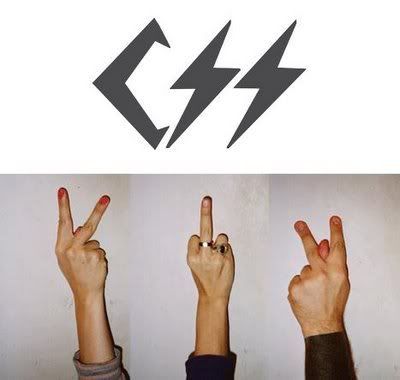 Source: Slow Fade


Yeah... not that impressed.

I'm not saying it's a bad album, it just lacks the fun and funk that made their eponymous debut of a few years back so good. I also heard from reliable if nameless sources that their gigs in Auckland earlier this year were quite a let-down.

In a genre as fickle as indie electro and with electro constantly evolving, have CSS done their dash?

I hope not.

When I last saw them live they were... just... incredible.