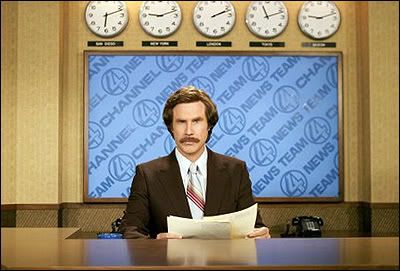 Source: Seeing Stars


Breaking across the internet earlier was quite possible the best news, ever. Emerging from an interview with the head of Ed Banger Records, one Mr Pedro Winter, came the comment that Daft Punk are indeed in the studio working on new material. Not unsurprisingly this aside from Winters set alight a fair amount of interest among the music blogs, and in doing so set aflutter the hearts of Daft Punk's many fans.

There is no word on when Daft Punk might come out with their next album, but Winter did comment that they do like to take their time with their projects.

The response from comments already coming out express hope that their next album is not the disappointment that critics found with 2005's Human After All. Speaking for myself, I'm not sure why people were down on it. Human After All still has some corker tracks on it. Technologic? The Brainwasher? Human After All? Robot Rock? People, please! Do not make me bust out the pimp hand.

As an aside, is it even appropriate for a New Zealander to use a term like "corker"?

Either way you have to love how Winter's Daft Punk aside has proven to be much bigger news than his announcing he has stepped down as their manager so he can focus more on running Ed Banger Records and their stable of artists.

Given their sound is swiftly losing it's lustre and their presence almost annoyingly ubiquitous, it would seem that he has a fair job on his hands righting the good ship Ed Banger.

Back to you, Bob.