Don't play their game!

I love that line from Zoolander! Much funnier than the plethora of malaproprisms (eugugoly anyone?) anyway.



So consumer whoring wise I haven't been the busiest little beaver but I have snagged a few choice items of late:

Morocco Style, a gorgeous coffee table photo-book of the Taschen persuasion, is one of the later entries in the publishing house's Icons series. The book sports more than a few stunning shots of exquisite exteriors artfully adorned in symmetrical tessera of the most amazingly vivid colours. It has given me quite a few good ideas for the atrium in my dream house design. The roof-top shade sail seating arrangement on pages 28 through 31 is especially noteworthy. I may miss the embedded shards of glass atop the parapet motif. A bit savage for this sensitive soul.

My only complaint is that it doesn't easily lend itself to browsing whilst eating with one hand and page flipping with the other.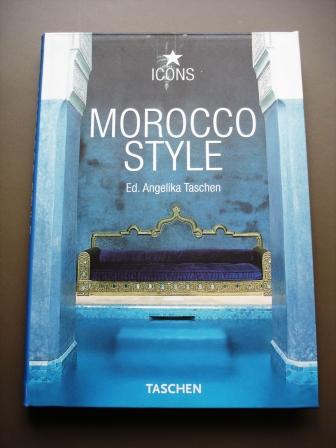 I told you it looked gorgeous.

Lady Snowblood 1 & 2 and Twilight Samurai, Eastern Eye DVDs of the older Japanese slashing sword and splattered blood variety. Not having watched them as yet I can only say they look gorgeous on my shelf of Eastern Eye DVDs.

Continuing with the slashing swords and splattered blood motif I have also secured on DVD the Takeshi Kitano remake of Zatoichi that featured in last year's Wellington Film Festival. On the big screen at the Embassy it was decidedly enjoyable.


I'm not sure if Master P enjoyed it as much as I did though. Which reminds me, I must let his folks know which movies I'm seeing this year.

For this year's Wellington Film Festival I have spent close to $600 on tickets to see around 35 films. I have learned from the mistakes of past years and have only booked concurrent films if they are in the same theatre, ensured I see no more than three films in any one day, and maintained at least two movie-free days. Should be good even if my bank balance isn't thanking me. How do 35 tickets = $600? I bought a few extras for other people so I won't always be a Nigel No-Mates.

Thankfully today is pay day.

Hmmm... money.